An unbeatably stylish T-shirt with unrivalled comfort, to wear on its own or underneath your Jumpsuit.
Invisible underneath your jumpsuit, this base layer is designed to protect you from the cold during your ride.
PayPal: 1X or 4X payment free of charge or Credit card
Innovation:
Boasting an innovative design, the SK1 T-shirt is like a second skin with different structures on the front and reverse sides of the fabric to channel and wick away moisture.
Style & Practicality:
Its simple, flowing cut fits your body shape perfectly and sculpts the figure. Its design provides total freedom of movement, on the ground as well as on your horse! Its high-tech, practical and stylish lines provide you with the ultimate in comfort when riding.
360° stretch (extending up to two sizes larger) and durability
Extremely soft to the touch
Total freedom of movement and extremely comfortable
Garment suitable for intensive sports use
Performance:
Lightweight
Advanced moisture management (perspiration and body odour are wicked away)
Protection from chafing and UV rays for maximum safety
Excellent colourfastness (when adhering to the care advice) and quick drying
360° stretch technical fabric, lightweight and opaque microfibre knit
91% polyamide and 9% elastane
Designed and created in France
Made in Portugal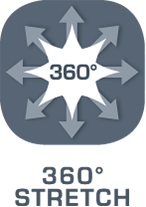 ,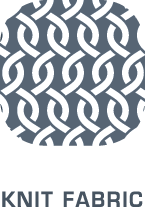 ,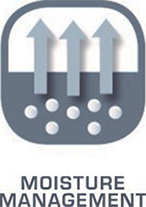 ,